EXCITING! Afropop Worldwide Podcast featuring Siama
For this very special Afropop Worldwide interview,  Siama takes us on his musical journey - from his rural childhood in Bas Congo, to his uncanny big break when he hit the city at 17, through his world adventures and a peek into what he's up to now that he's based in MN. Abe Levine (interviewer/producer of this episode) included a tasty array of music samples from throughout Siama's career.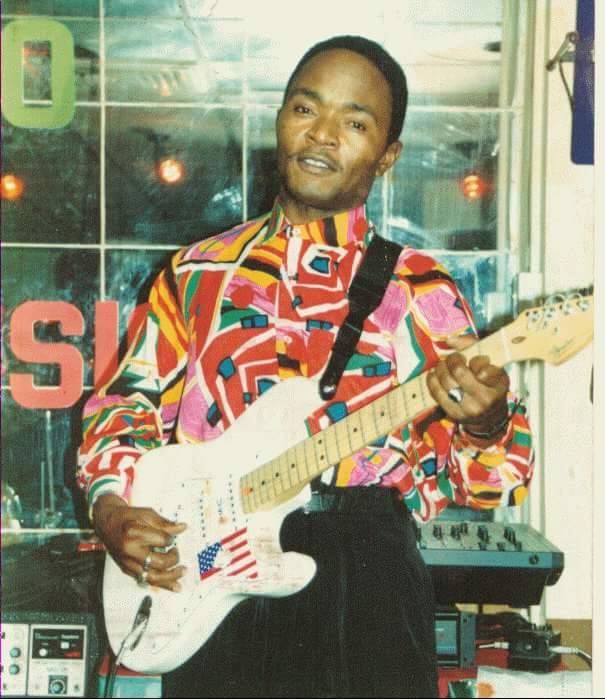 Back in Africa, Congolese musician Siama Matuzungidi (see-AHH-maw maw-too-zoon-GHEE-dee) recorded hundreds of songs and toured the world with many popular soukous artists. (Soukous is a genre of dance music known as "the sound of happiness). The primary instrument in soukous music is the rhythm guitar and Siama's masterful approach earned him the titles "Soukous Legend" and "Mualimu" (meaning teacher or master). Along with his contemporaries, Siama helped fuel the popularization of soukous music from the 1970s-early 1990s.

Upon his 1996 arrival in MN, Siama quickly discovered he was the only soukous musician so he began learning other styles of music for the first time. For the next 18 years he played guitar in reggae, calypso and soca bands. It was difficult to get used to a lowkey life in comparison to playing for big audiences of enthusiastic fans but, true to his nature, SIama was grateful for fun times of the past and, since he lives to play music, he resigned himself to the life of a struggling musician.

All that changed in 2014 when he was awarded a McKnight Fellowship for Performing Musicians. He was surprised and delighted to realize that people truly valued his music. This boost gave him the confidence to begin planting the seeds of a solo career in 2015. For the first time, instead of playing electric guitar, he switched to an acoustic format and claimed the front spot...singing and talking with the audience for the first time. He's since taught himself to play traditional African instruments like mbira (thumb piano) and balafon (marimba). His music is so uplifting and his shows are like a journey to his homeland.

While growing up, Siama's parents had danced to Congolese Rumba music on their old Victrola and every evening the extended family would sit under the stars, telling stories and singing traditional Bas Congo music. (Siama's from the the western region of DR Congo. His people are called Bas Congo and the region is known as Bascongo.) As a teenager Siama dismissed Congolese Rumba and traditional music as, "old people's music" and he dove into Soukous music. But by 2015, as Siama was launching his solo career, he'd discovered how significant an impact Congolese music has had on all of American music. (Congolese polyrhythms and vocal harmonies seeded the origins of jazz music in New Orleans and Blues in the South both of which have influenced all of the music that's emerged since.) With a newfound respect, passionately embraced his roots and began composing songs in the style of traditional music from back home.
Audiences quickly took to Siama's new organic sound. With the help of a MN State Arts Board grant, he officially hit the scene in 2016 when he released the critically-acclaimed, "RIVERS-from the Congo to the Mississippi", an album featuring Siama's music with the embellishment of musicians of many other, unexpected genres e.g. Gospel singing, steel guitar, cello, and traditional instruments from Tibet and South India. His new music caught the eye of TPT - MN Public TV and they featured him in a special 1/2 hour episode of Lowertown Line which was aired nationwide. 
SIama's episode of TPT MN Public TV's Lowertown Line

One fateful day, Siama and singer/narrator/manager Dallas Johnson (Siama's partner in music and life) were busking and when a small girl grabbed Dallas' shaker and started singing and dancing, the girl's mom invited the duo to perform for kids at Midtown Global Market in South Minneapolis. They loved it so they created a new program especially for kids and began performing in libraries and special events. In 2017 they received an MRAC "Next Steps" grant to create a kids' album. "The Land of Yangalele" - a collection of original songs in the style of Congolese Rumba and Traditional Congolese music - was awarded a Parents' Choice award. 

Siama and Dallas book programs independently and they're also honored to teach in elementary schools as part of Classical MPR's Class Notes Artists program, they're on COMPAS' teaching artists roster and on the roster of Funtime Funktions. They perform over 300 concerts and kids' programs every year....throughout MN and the midwest also in NYC, Nashville, Birmingham, New Orleans and beyond. They also host programs for elders, hospitals and residential facilities and they teach a songwriting workshop.
Siama comes from a culture where everyone creates and sings together so he and Dallas are passionate about sharing the experience they had together visiting family in DRC. That's why they always encourage everyone to sing along in Kikongo, Lingala, Swahili and English. People often describe Siama's music as healing and spirit-lifting. That's why his tagline is, "Feel-good music from the Heart of Africa".
Click here for a fuller story about Siama.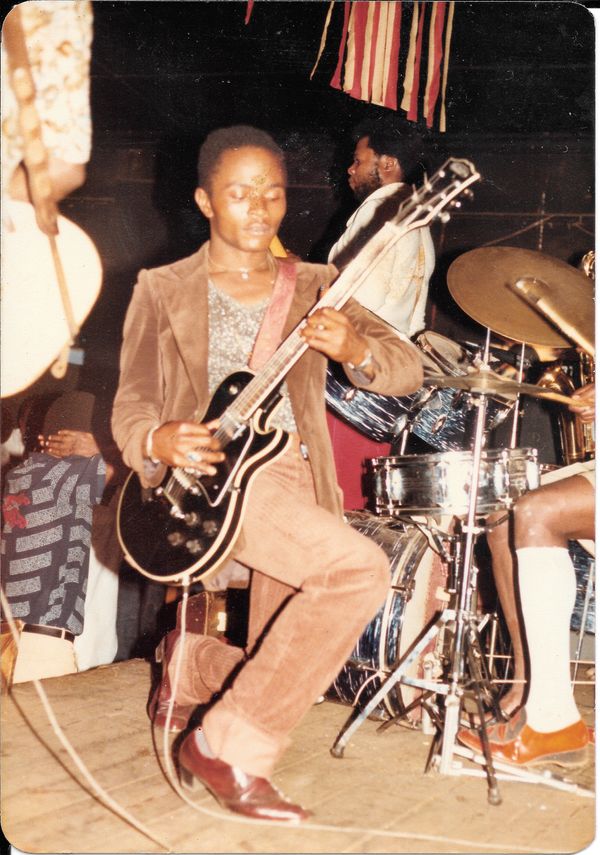 Here's a rare live video of Siama performing with Ibeba System (~1989)